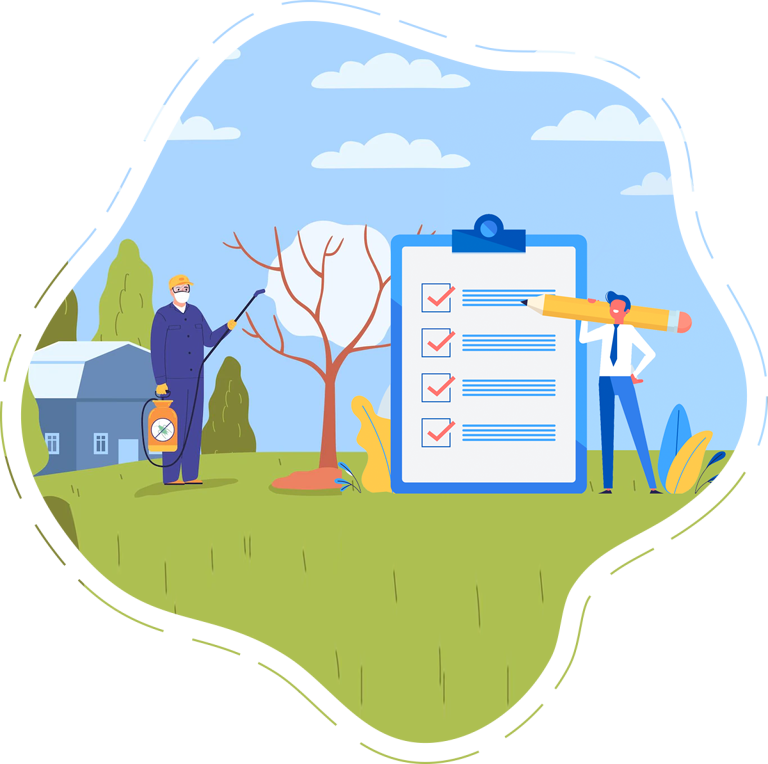 About Us
BRING NEW CROP PROTECTION AT FARMERS' DOORSTEPS
Pesticides are widely used in the agriculture field. In simple terms, it is used to control a wide array of disease carriers like rats, ticks, mice, and mosquitos. Apart from this, the use of pesticides can help you control insect infestations, control weeds, and diseases.
Clearly, there are many different types of pesticides including herbicides, fungicides, insecticides, rodenticides, and more. Well, proper registration is required to sell or distribute your pesticides out in the market. The process of registering a pesticide is a legal procedure that involves the complete evaluation of the pesticide, its usage, and labeling.
Services
NRTP - INDIA'S LEADING BIO-PESTICIDES REGISTRATION SERVICES FIRM
NRTP Enterprises is a pesticides registration consulting and advisory firm that offers a comprehensive set of expertise for registering pesticides and other associated plant protection products. We have a team of experts that is well aware of all the rules and regulations in the process of pesticide registration. From initiation to completion, we are with you throughout the entire process of pesticide registration.
World Best Business & Consulting Agency
There's so much buzz around Biostimulants and pesticides in the agriculture world. They are a promising class of products that help to improve soil quality and increase plant nutrition. Clearly, both are great for maintaining impeccable plant vigor, crop yield, and quality.
NRTP Enterprises is a leading professional service provider and one of the best companies for Biostimulants and pesticide registration across India under the laws and regulations of the Ministry of Agriculture, Cooperation, and Farmer Welfare.
BIO-PESTICIDES AND BIOSTIMULANTS: STIMULATES GROWTH & BOOSTS YIELD
In the past few years, the modern agriculture system is facing the concomitant challenges of increasing the crop yield to satisfy the demand of a growing population. Therefore, an efficient agricultural solution is required to fulfill the rising food demand. Well, incorporating Biostimulants and pesticides in the agricultural world can help facilitate nutrient uptake, improve crop quality, promote plant growth, and prevent pests. Right from the formation of the seedling to complete plant growth, Biostimulants can help throughout the crop life cycle. On the other hand, pesticides can help you keep your crop safe from pests and disease carriers.
PERKS OF USING BIOSTIMULANTS & PESTICIDES IN AGRICULTURAL SYSTEM
Biostimulants, also known as plant conditioners, indirectly impact soil quality and improve crop productivity. In other words, these plant supplements work quite differently in comparison to fertilizers. On the other hand, pesticides help conserve the crops. Biostimulants and pesticides contain compounds and extracts to increase crop yield and consistent productivity throughout the seasons.
Improves efficiency of the plant's metabolism

Facilitates nutrition assimilation

Fosters the development of soil microorganisms to enhance soil fertility

Increases yield results and improves crop quality

Boosts plant tolerance to environmental stressors
We help manufacturers and importers with the registration of the following Biostimulants:
HOW NRTP ENTERPRISES CAN HELP?
Being the best Biostimulants and pesticides registration consultants in India, we help the manufacturers and importers get provisional and permanent licenses.
Develop claims and labels

Review ingredients

Address effectiveness

Prepare and submit registration

Submit reporting